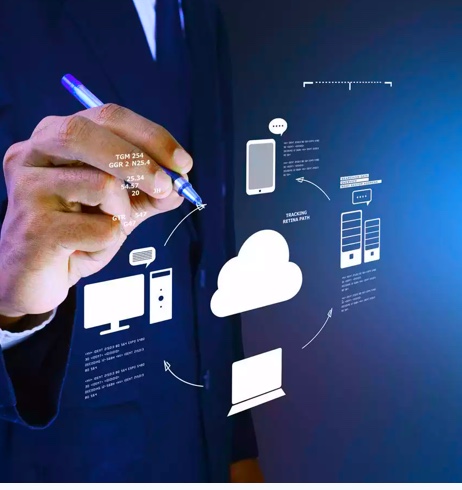 Cloud Computing
Services
Cloud computing technology offers unparalleled potential by being a more rapid, resilient infrastructure. By partially or wholly deploying an organization's digital assets to the cloud; scalability, analytics and reliability are vastly enhanced depending on cloud computing strategies.
Excellence in architecture built around our experts' thorough analysis on your explicit business needs ensures you the exact services required to function optimally.
From cloud-ready microservices to serverless migrations, Feathersoft's cloud services will modernize your workflows and automations and make your organization reap great business gains.
---
Get In Touch
Contact Us
Contact Information
Fill up the form and our team will get back to you
enquiry@feathersoft.com
PLEASANTON,
CALIFORNIA – 94588
When will you need
Feathersoft's AWS Services?
01.

When you need custom solutions that are engineered from the ground up using AWS Serverless technologies for On Demand scalability and effortless maintainability.

02.

When you want to migrate your dedicated big data cluster to AWS services for maintainability and on demand scalability.

03.

When you plan to build an affordable analytics platform for your existing application which includes ETL, Data engineering dashboards using cloud services.

04.

You are maintaining a huge, dedicated infrastructure for running applications but its infrastructure utilization is less than 40% and looking for a cost optimization

05.

You are Facing scalability challenges in your legacy products and want to be re-architect and deploy to cloud.

06.

You have an application deployed in Cloud and its usage is less but you are getting bigger bills from AWS and looking for a cost optimization.

07.

Looking to reengineer and migrate your monolith application to AWS in a phase-by-phase manner.

08.

Hire AWS team of consultants or engineers to work as extension of your in-house team
Feathersoft AWS Services
Application Development and Consulting
Application Management & Resource Tracking
Application/Service deployments
Cloud Migration and Deployment
Serverless Cloud Migration
Cloud containerization with docker
Application Development & Consulting
With Feathersoft's AWS Application Development and Consulting Service, you will have a highly scalable, available and cost effective infrastructure. If you are looking for an easy to administer system and wanting to make the most flexible set of architectural design capabilities, you have come to the right place
Feathersoft's Development and Consulting expertise stem from our decade long experience in:
Developing, integrating,customizing applications on serverless architecture
Microservices led application development
Development and support of complex and high visible cloud native applications in multiple domains
Multiple migration projects leveraging AWS tool stacks and following process life cycles of AWS cloud for hybrid cloud implementation
Development and implementation of scaled SaaS applications as required by clients' businesses
Application development using AWS AI/ML toolkits, data modelling, leveraged analytics, deep learning, neural networks, re-engineered applications with customized algorithms etc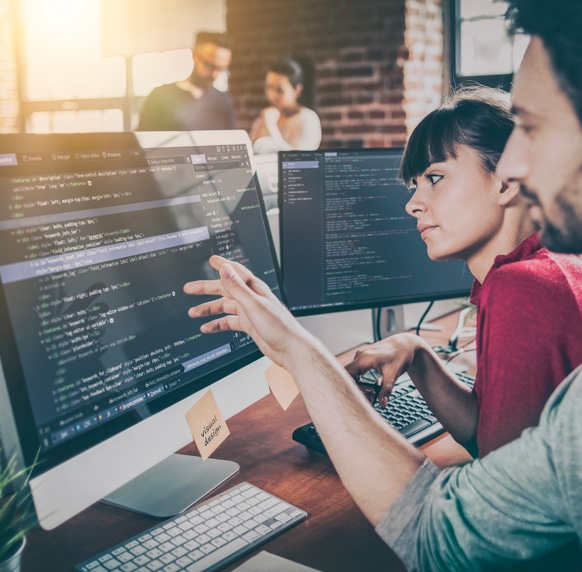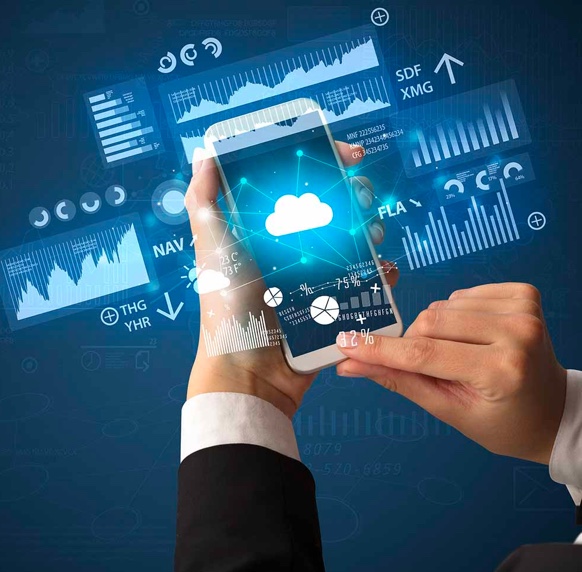 Application Management and Resource Tracking
We have deep expertise in AWS automated monitoring for application management using AWS CLI, AWS Config, AWS Inspector along with other CMDB (Asset tracking) complex applications like Cloudwatch, Cloudaware and Cloud Custodians.
Cloud Security
With GDPR in place, and similar compliances being introduced from other parts of the globe, the demand for business hosted on the cloud has increased. So are, the Cloud security features to support such compliance requirements.Feathersoft's capabilities in this space span:
Scaling securely with your data against all threats, getting your network architected to protect your information, identities, applications, devices and infrastructure
Intrusion detection, application security analysis and management
Monitoring security threats continuously and customize the outcome at activity or user level
Protecting your data through appropriate key management, security certificate management, effective incident response
Improve your ability to meet core security and compliance requirements, such as data locality, protection, and confidentiality with our comprehensive services and features.
Integrating your applications with 3rd party tools that allow you to easily encrypt your data in transit and at rest to help ensure that only authorized users can access it, using keys managed by our AWS Key Management System (KMS) or managing your own encryption keys
We can aid your compliance effort for data center certification for security programs like PCI-DSS, HIPAA/HITECH, FedRAMP, GDPR, FIPS 140-2, and NIST 800-171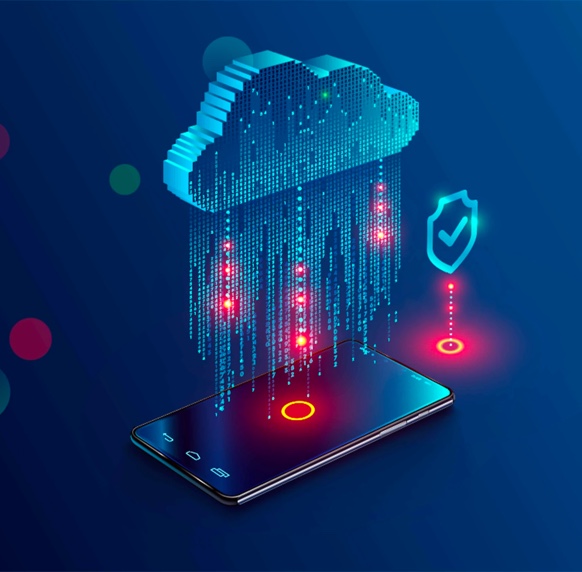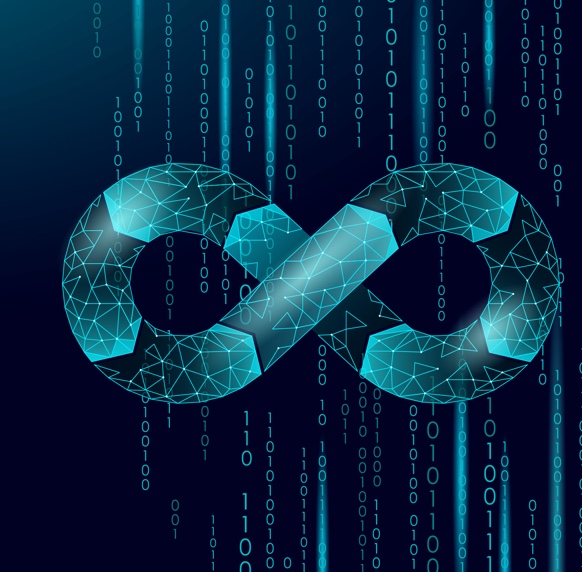 DevOps
You would need DevOps if you face slow software delivery and low software quality or slow manual process of providing new IT infrastructure. Also if you struggle with differences in the configurations of development, testing and production environments. Or time-consuming infrastructure modifications, software updates and bug fixing. Post-release errors affecting user or customer experience or business operations can also be a case for DevOps. A slow and inefficient testing process due to insufficient test automation is another area of focus of DevOps.
AWS has full suites of DevOps tools and Feathersoft engineers focus on providing business agility and pragmatism. We have the expertise and frameworks to help with your cloud adoption strategy, application transformation, disaster recovery definition and ongoing support. Our engineers are expert in cross platform DevOps services – like Amazon Web Services, Microsoft Azure, Google Cloud Platform and OpenStack.
Application/Service deployments
We have mastery over deployment of new releases in zero down-time through our time-tested processes and thorough testing and rollback plans. Our Consultants will ensure consistency, predictability, and integrity across multiple environments. This leads to continuous and more rapid deployment, lower failure and error rates, and faster recovery.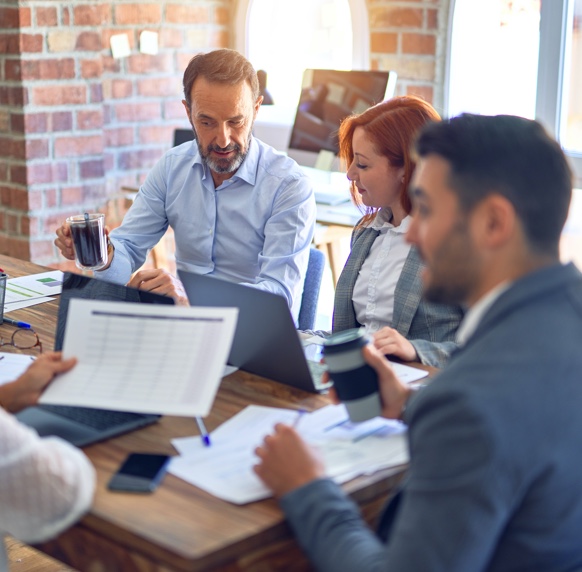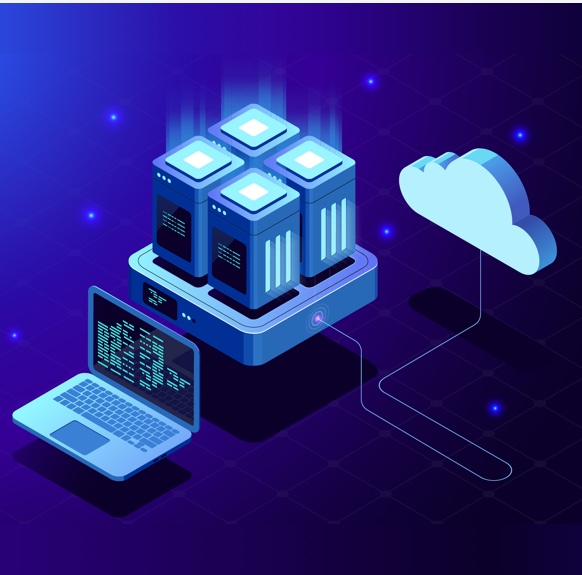 Cloud Migration and Deployment
Feathersoft experts are available to support your entire ecosystem, from the infrastructure to service discovery, orchestration, automation, and containerization.
We have expertise to create a comprehensive cloud migration strategy plan within your budgets and time. This plan helps to keep the migration on track and ensure that your business remains live throughout the transition.
Our approach to migration looks at multiple perspectives – the value of your existing investments, application architecture, modernizing effort, optimization , business goals etc.
We perform mission-critical integrations of cloud apps with on-premise and legacy solutions, enabling connectivity to SaaS and cloud services and providing secure methods of access via traditional and newer data protocols.
Serverless Cloud Migration
We help you adopt serverless computing methods and technologies and empower your DevOps teams from the responsibilities of purchasing, provisioning, and managing backend servers, instead allowing your teams to focus more on code. We have proven expertise in leveraging serverless architecture for increased scalability, flexibility, and faster time to release while reducing costs and operational overhead for you.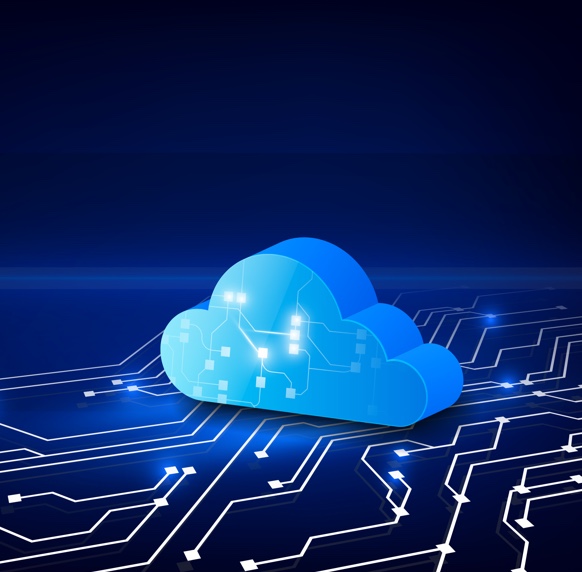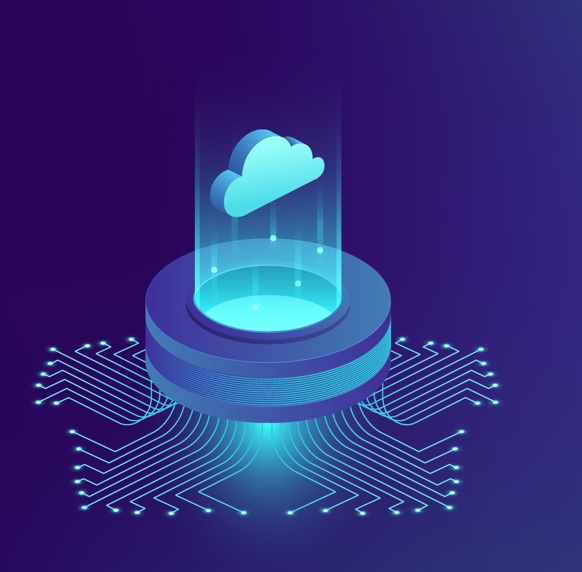 Cloud Optimization
Feathersoft consultants will help your business optimize performance and costs across your application portfolios, consolidating infrastructure to achieve higher visibility, standardize operating environments and refine resources to increase performance across workloads.
Cloud containerization with docker
Feathersoft has expertise in Docker, the world's leading software containerization platform. We can abstract your operating system kernel, provide a single capsule containing your application and guarantee that it will always run the same, agnostic of the environment. We are experts in Amazon's Elastic Containers (ECS, EKS, ECR) and containers that enhance applications developed in .NET and JAVA.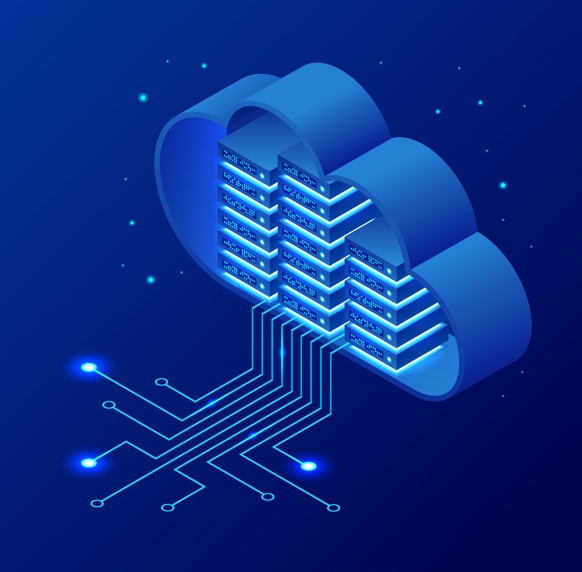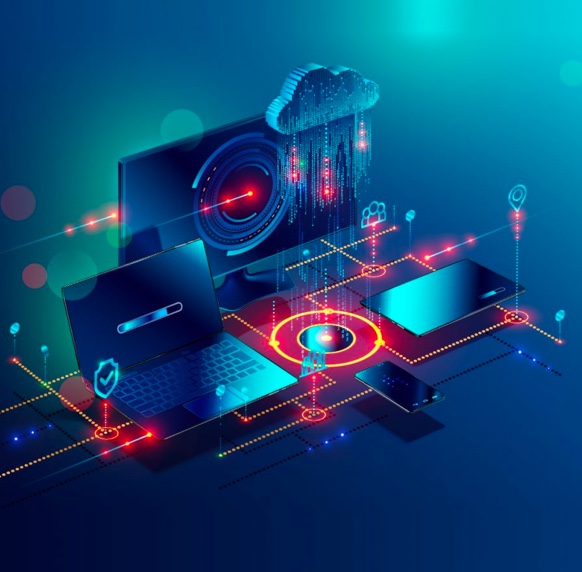 AWS Web Development
Feathersoft has expertise in all AWS platforms based on popular stacks like:
Python
Java
Ruby
PHP
Microsoft .Net
React
Angular JS
Vue .JS
Node .JS
AWS Amplify
AWS Device Farm
Benefits of
Engaging Feathersoft
We develop the best fit strategy that delivers custom solutions with a complete ROI-driven roadmap.
We adopt modern dev tools and methods that collect the all kinds of actionable business insights that come from real-time access to data and applications.
Help you align your IT with business requirements, reduce your operating costs to free up innovation capital and enhance your overall application security.
We use self-designed cloud management tools to support effortless migration, along with a transformation management plan to stay on track.
Selecting your AWS partner10 not to miss criteria
Consulting Services
Azure offers highly scalable, reliable, hosted services for enterprises across the globe. Hiring Feathersoft will help you to get the best from this platform. We will help you understand and embrace the Azure features.
Feathersoft will take care of scoping your Azure project by correctly planning your development, migration, maintenance, and integration needs around Azure on their comprehensive stack. Our skilled Azure cloud experts ensure to bring out the maximum potential from Azure cloud services. With our 10 years of experience, we have helped our multiple clients to achieve their business goals with Microsoft Azure.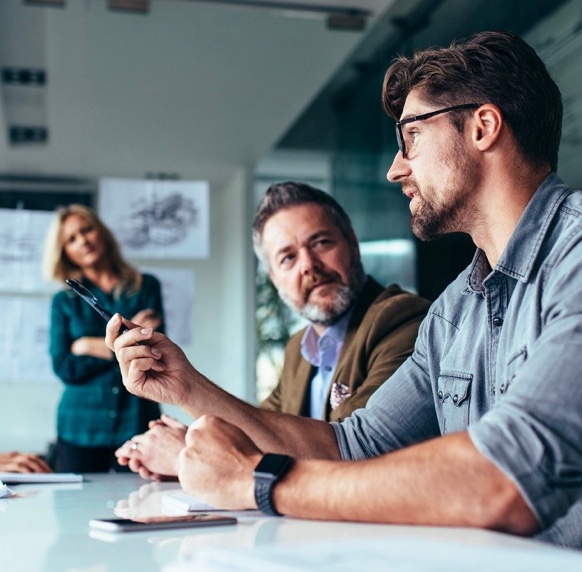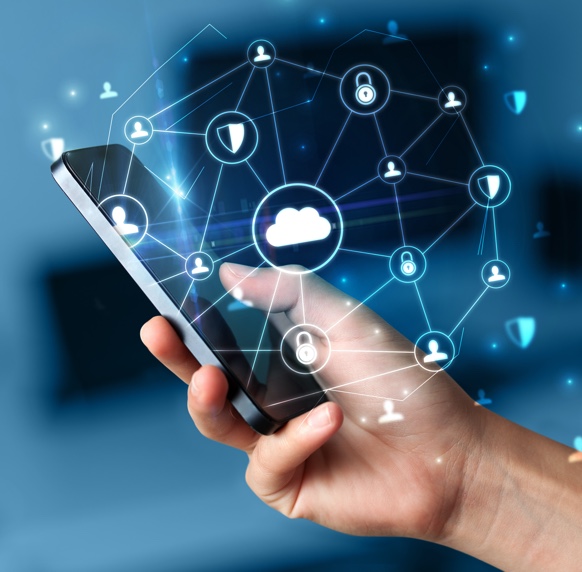 Azure Cloud Application Development
Leverage the power of Azure Cloud Services with top-notch development skills and unleash the potential of the cloud to drive flexible, cost-effective, efficient, and agile design architecture. Feathersoft's Azure Development Services are targeted at maximum profitability, smart user experience, and increased business productivity.
Azure Stack Services
We help you leverage the real power of the hybrid cloud experience with our Azure Cloud Solutions where you have a single umbrella platform on cloud and on-premise data center. We deliver increased efficiency, and flexibility with your on-premise processes and we can manage your multiple data centers from a single facility.
Azure AI and Machine Learning
We can help you to avail integrated AI and ML Azure stacks to get advanced analytics and data management for your processes. This will help you ideate and experiment with business models on the cloud. You can reap benefits such as new product development, business models, operational efficiencies, and enhanced customer experiences.
Azure SQL
Microsoft Azure SQL is a managed cloud database (Database as a service) that helps you to accelerate the app data and use relational SQL databases in the cloud without installing any extra hardware or software. We help you to migrate your SQL Server databases, integrate advanced technologies, manage and maintain your data which helps in high scalability and business continuity.
Azure Cognitive Services
We help develop your apps, websites with intelligent algorithms that provide you high-end BI solutions. We enhance your customer experience by sensing their needs by understanding and interpreting data coming from multiple sources. We use Azure AI, ML stack to do Image processing, complex information mapping, language processing, speech conversion so that all adds up to provide a better customer experience for your users.
Azure Mobile App Services
We provide your enterprise with outstanding mobile app solutions with Mobile Backend as a Service (MBaaS) capabilities on Azure cloud platforms. Our cross-platform mobile applications help you gain control over workflow and data with added security while leveraging transparency. We provide both native and cross-platform mobile solutions for both Android and iOS.
Maximizing & Managing Azure
Adopting Azure's cutting-edge cloud-native capabilities can be a market winning proposition for your organization.
As an Azure Expert Managed Service Provider, we enable you to quickly Deploy and Migrate solutions in the Azure platform and move components with minimal downtimes. We also help you ideate on the applications and innovate your products and solutions. Not just that, administering and integrating across Multi-Cloud & Hybrid, reducing complexity for future deployments and changes will be seamless and easy with Feathersoft Managed Services.
Deployment & Migration Services
Our Multi-Cloud Transformation Service enables you to discover, migrate and modernize your legacy applications on Azure with complete confidence. It will happen with the required safety, security, and minimal disruption to your business.